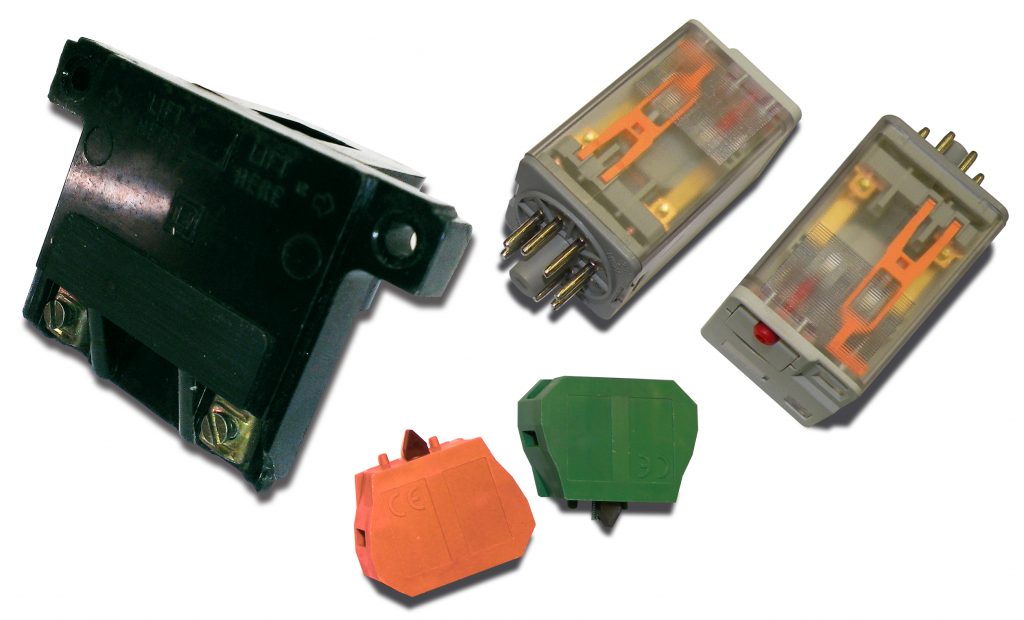 Motor Controls Bugging Kit
This kit of parts is designed to allow you to place problems or "Bugs" into a students panel or training unit. This kit works well with the Electrical Motor Controls Training System.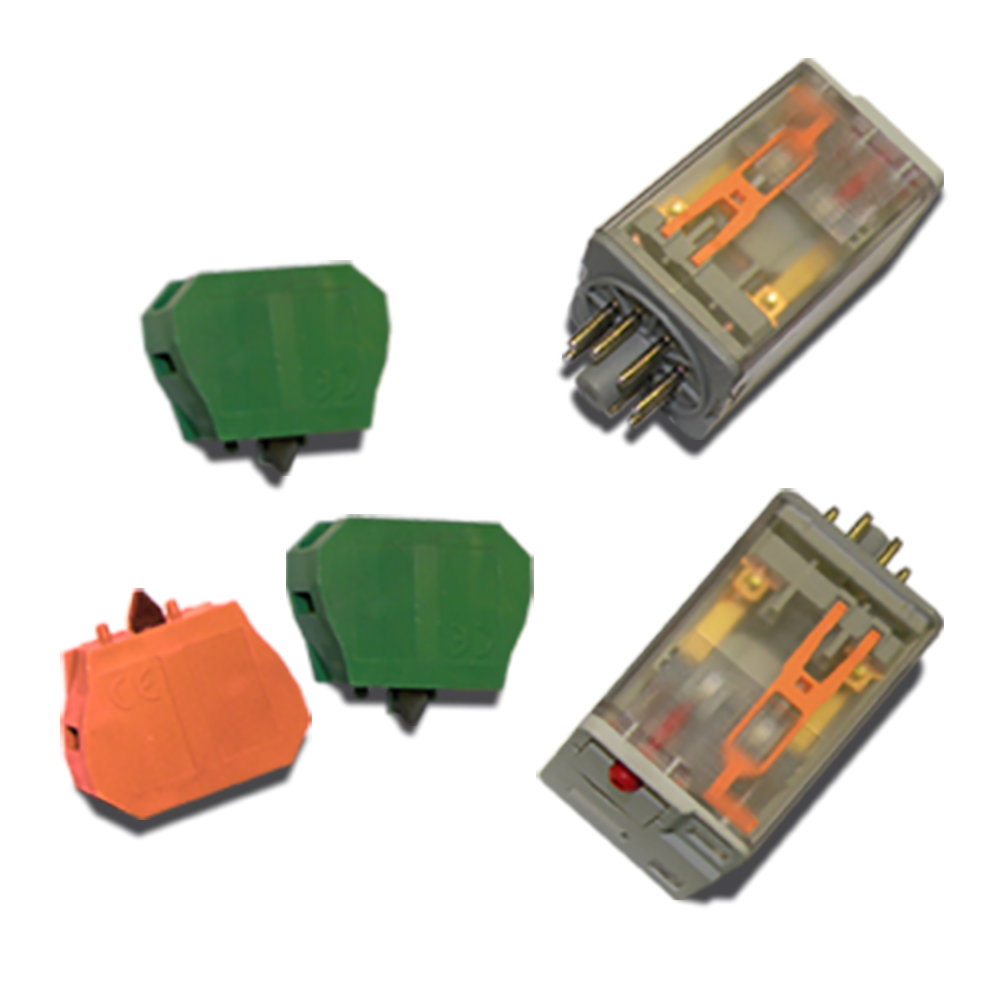 PLC & VFD Bugging Kit
Designed for both our PLC and VFD training systems, this kit allows an instructor to place real world failures into the completed circuits on these training systems.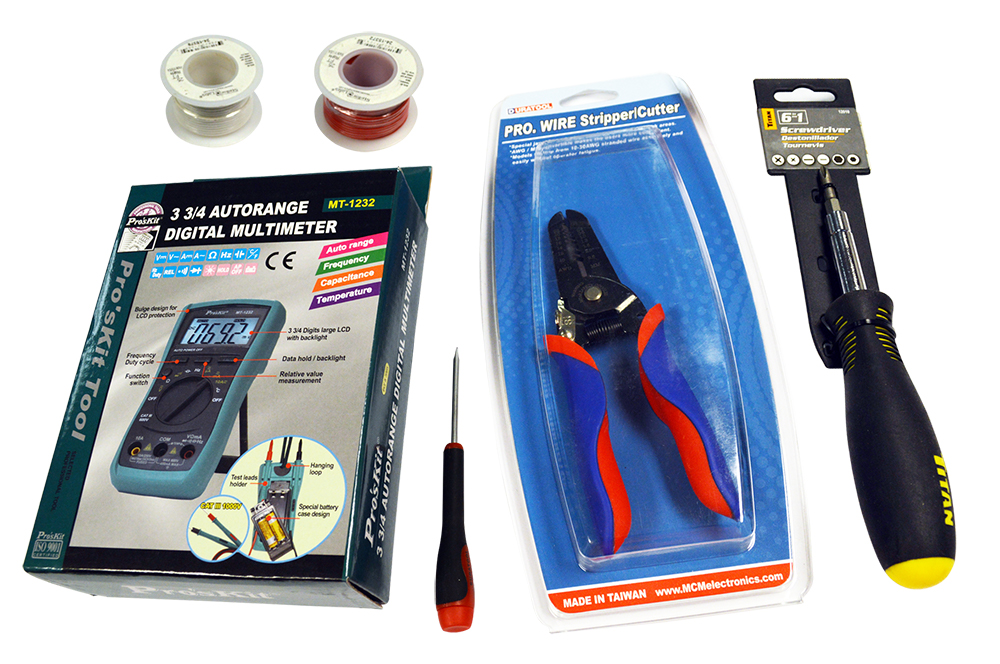 Student Tool and Accessory Kit
This LearnLab student tool and accessory kit includes the screwdrivers, wire strippers, multimeter, and the perishable connection wire needed to complete the hands-on labs on almost all of the LearnLab training systems.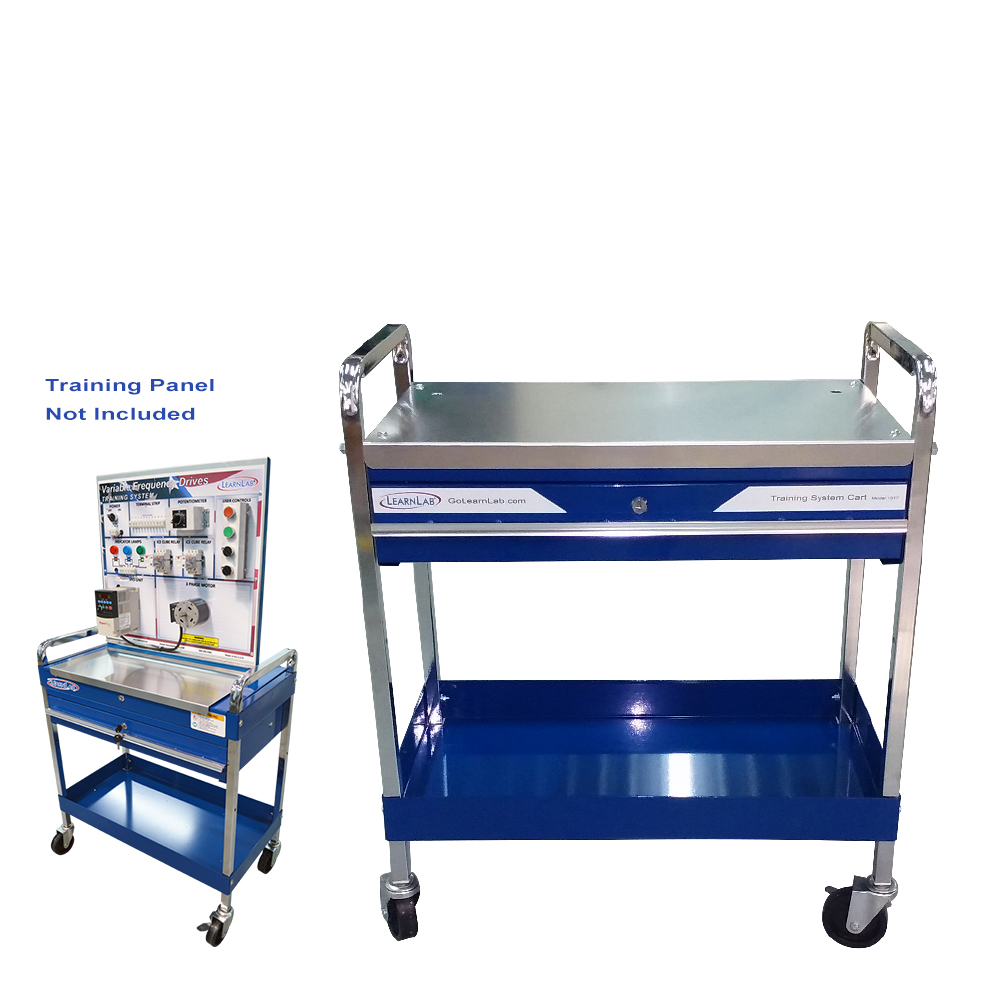 Training System Table and Storage Cart
This rugged steel cart is exclusively designed for our LearnLab hands-on training panel to mount to and use in the classroom. The heavy duty wheels allow for free movement or lock to hold the table/cart in place. Ideal to store the training system and tools and accessories.
International Power Converter
This power converter/adapter is designed to allow most of our LearnLab tabletop training system to be used and powered with international 220-240 volt electrical power and international plug/connector configurations. Simply plug this unit into the 220V outlet and then plug your LearnLab Hands-On training System into the outlet provided on this converter.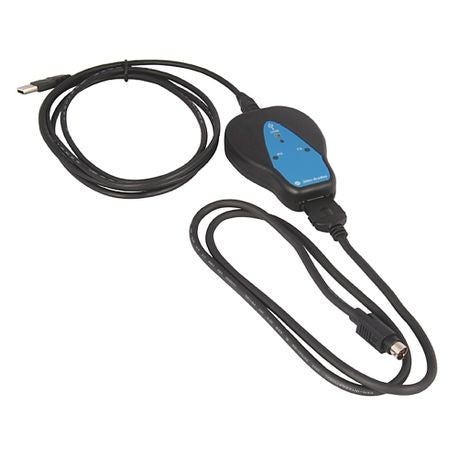 Allen Bradley 1203-USB Connected Workbench Adapter Cable
For use with Allen-Bradley PowerFlex 5 Series VFD Training Systems. Connects PowerFlex 5 VFD with Connected Workbench.
Industry Description
*Not required to complete the VFD training with our LearnLab training systems.
Converter, USB To SCANport-DPI-DSI, Uses Full-Duplex, RS-232 DF1 Protocol, Use With Powerflex DPI+ (7,Class And 750,Series), DSI(Powerflex 4 Class,Powerflex 520 Series And Kinetix 3), SCANport (1305 And 1336)