LearnLab
makes it easy
for You to Train People!

Click on one to see more...
Who Uses LearnLab?
Who Benefits?
What's the Value Added?
Who Uses LearnLab?
Vocational, Technical & Trade Schools
Post-Secondary Trade Schools
Private Industry & Manufacturers
Government Agencies
Correctional Facilities
Healthcare Facilities
Service & Repair Companies
Workforce Development groups
JATC Job Skills Training Programs
Human Resource Managers
EH&S and other Safety Managers
State & Junior Colleges
High Schools

Recruiting Agencies

More…
Who Benefits?
What's the Value Added?
LearnLab has been helping people be better at what they do, for over twenty years!
Check out our
Hands-On
Training Systems...
Everything is in the Box!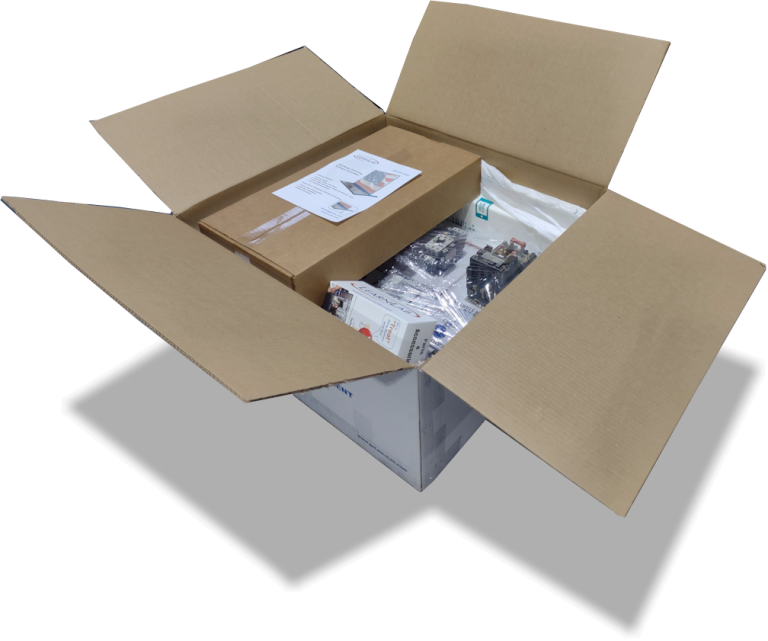 Get Started Quick with what's in the LearnLab Box!
The high quality steel Hands-On Panel
The "Real" devices and components
The USB memory stick containing:

The Students Workbook with Labs

(See Samples)

The Instructors Notes
The PowerPoint

®

Presentation
Classroom Posters or Hand-Outs

Every powered unit runs on 120

v

standard 15

amp

outlet

(USA)

Assembles quickly with two big bolts!
All units In-Stock and Ships same day! *
This 90 second video explains it!
More Details…
The hands-on job skills training panel. With real functioning components!

The training curriculum, available in 15 languages! "The Magic is in the Curriculum"!
USB "Thumb Drive" with the Student Workbook, Instructors Notebook, PowerPoint Slideshow, Class Hand-Outs all in .PDF format.

Curriculum includes at approximately 16 classroom hours of learning material and student troubleshooting labs.

Printable Instructor's guidebooks, student workbooks allow you to print as many books as you like.

The extra goodies including class hand-outs, Toolbox Posters and more!

Fast and easy ordering and shipping – orders typically ship the same day the order is placed.

Easy to purchase, just add to cart and purchase today, or call and speak to our helpful staff.

Invest once, and use our products for years to come!

Instructions on how to access LearnLab's exclusive "Online Academy" where you can take the full hands-on course without the need for an instructor or teacher! One time or yearly subscriptions are available for a whole class or a single student to complete this effective training online.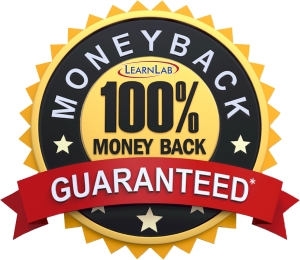 What's the "Value Added" to your organization?
ITU studies have shown that a well trained Maintenance Worker will find and fix a problem in equipment an average of 36% faster than without this type of training. Based on an average salary of $50k per year, that's a gain of $10,000 a year per employee! Additionally, this study proved the worker was 28% more accurate on the first diagnosis saving thousands more in unneeded parts replacements! This training pays you back within the first few months, just by training one workers!
Our Training Systems all include the complete Training Curriculum...
But Wait!
LearnLab Offers 3 Great Course Delivery Options!
Introducing…   

LearnLab Academy gives you the option and ability for students to take the course online either in a classroom setting or individually.
Three Easy ways to conduct your class!
Instructor Led: You teach the curriculum from the PowerPoint and Workbooks provided and lead the class.
Online Hybrid: You display our online LearnLab Academy course to the class and you just "Facilitate" the course.
Student Self Paced: Students take the online course, once they've completed it, you facilitate the Hands-On Portion in a class setting.
Watch this 90 second video that explains the three ways to teach with LearnLab!
In-The-Classroom…
This Hands-On Training System is complete with the following teaching materials on a USB thumb drive:
The Instructor Notes (PDF)

The Students Workbook (PDF)

The PowerPoint Presentation

Classroom Handouts
The LearnLab training systems are designed to be instructor- led in the classroom by an industry professional or someone with an understanding in the subject matter. 
Or, Online…
Choose our online "LearnLab Academy" and get an exclusive online training course that offers the following benefits:
Designed specifically for this Hands-On Trainer

Professionally delivered course material

Consistent information delivery, every time

Best utilization of the Hands-On Labs

In-course online quizzes and testing

AACET accredited certificate upon successful completion

Low cost subscription enrollment or one time payment options 

Automatic course updates and regular enhancements
When you take advantage of the exclusive online training courses offered on LearnLab Academy, you benefit by:
Designed specifically for this Hands-On Trainer

Professionally delivered course material

Consistent information delivery, every time

Best utilization of the Hands-On Labs

In-course quizzes and testing

AACET accredited certificate upon successful completion

Low cost subscription enrollment or one time options 

Regular course updates and regular enhancements