Hands-On Learning with LearnLab Training Systems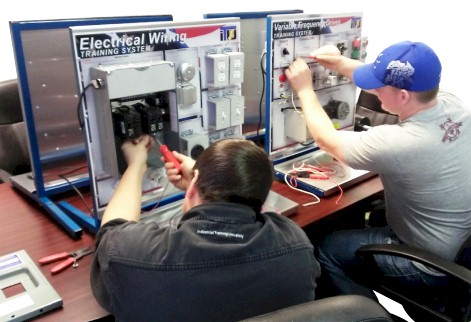 LearnLab's Hands-On Training Systems provide a means of teaching students and employees about various systems and components commonly found in today's industrial workplace.
LearnLab provides an active learning experience that makes learning fun and effective. All of the training systems are constructed with real world components used in facilities. LearnLab's training systems are made in the USA by skilled technicians, and are built to last.
Our products are available in either tabletop or portable units. Classroom sets are also available.
Have a Grainger account? Check with your local Grainger representative for details.
All training systems include:
Student Workbooks & Instructor Guidebook
Classroom PowerPoint Presentation
Hands-on Training Unit
Click on a training system to learn more.
Table Top
Portable
Classroom Sets
LearnLab is your source for complete classroom training systems!