Facility Maintenance Person
ITU-LearnLab is a twenty year old premier manufacturer of award winning Job Skills Training Systems used by companies, colleges, schools, and other great customers all around the world!
We have one immediate opening at our Dugger Indiana Facility Maintenance and Construction Department. This full-time hourly industrial maintenance position that will work Monday-Friday 8:00am thru 4:30pm and DOES require some level of past construction, maintenance, mechanical, electrical and other general maintenance skills.
If you are a handy person that is looking for a great job with a great company located in small town America, we want you!
The ideal candidate will have a passion for working with their hands fixing, building and repairing all types of things. and must willing to learn and work well with others on the maintenance team and in our facility. This is a versatile position that will be working at multiple locations or buildings in the Dugger Indiana area.
Here are some of the things that this Maintenance will be responsible for:
General building repairs and maintenance.
New construction projects.
Minor facility electrical wiring (1 & 3 phase).
Plumbing & drains.
Grounds & lot maintenance (including mowing & snow removal).
Equipment repair and modifications.
Plant and office HVAC general maintenance (EPA license not required).
Lighting, security camera, and other plant infrastructure repairs and maintenance.
Overhead door maintenance, concrete repairs, drywall work, and other repairs.
Assist in moving equipment and installation.
Facility and office build outs.
Keeping track of purchase receipts and documents.
General required skills will include general construction and maintenance knowledge, or be willing and able to learn to drive and or operate a bucket truck, scissor-lifts, forklifts, various power equipment operation, various hand tools and power tool operation, valid drivers license (operators).
To be considered for this exciting Lead position you must have experience and knowledge of the following:
General construction skills.
General mechanical and electrical skills.
Expertise in hand & power tools, and tool safety.
Proven history of good attendance.
Willing to work hard and complete tasks.
 Willing to work safely and follow specific instructions.
Be able to climb ladders and work in high places with ease.
At LearnLab, you'll grow and work with a team of dedicated and fun co-workers. This is a Monday thru Friday position working 8am - 4:30pm. You'll earn a good living while being a part of a two decades old multi-million dollar debt free company.
Our company believes that you "Work to Live, not Live to Work" !
As part of our "Team" you will enjoy the following exciting benefits:
9 Paid holidays
Paid vacation
Paid earned time off
Company Culture Activities
4 Optional Health Care plans available
Optional Dental & Optical plans available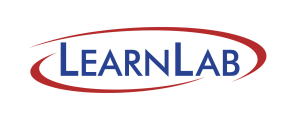 8184 East Station Street, Dugger, 47848, USA